What Are Physical Hardware Audits?
Originally, physical inventories or audits as we call them, were carried out as part of an office move or in order to gain a quick snapshot of your current inventory. Without the standards and policies to support IT Asset Management however, physical audits swiftly became out of date immediately after they were completed which made them not only pointless as a singular, long term option but also not cost-effective. 
That doesn't mean a physical audit doesn't offer any benefits. When used as part of an IT Asset Management programme, an audit can become a great addition, offering periodical updates to check the accuracy of the discovery tools or relevant systems you're currently using.
The Benefits Of Physical Hardware Audits
Physical inventories are by far, one of the best methods for catching and correcting errors, while also helping to identify the processes creating those errors. Any discrepancies found can lead to evaluation and elimination of problematic systems by the relevant IT manager. 
The results of said inventory may also even lead to security issues being uncovered and subsequent equipment you may find to be broken, actually getting the reparative work that it needs. Relying solely on discovery tools in this instant could leave issues like this unresolved and data collected inaccurate. When audits are reduced overall, and instead used as part of the automation process, they remain not only an important, but cost effective piece of the Asset Management puzzle.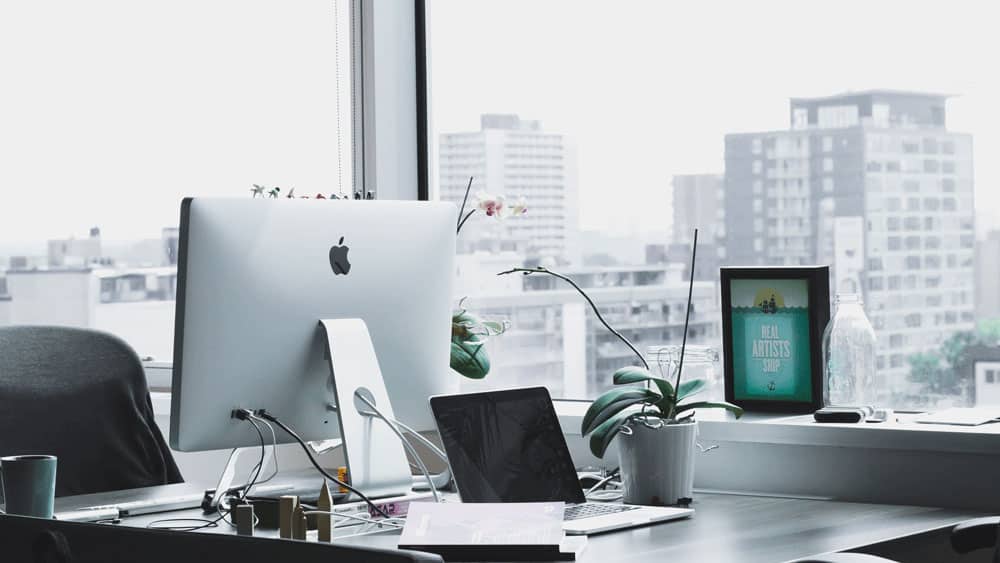 How Do You Incorporate Hardware Audits Into The Process?
So we've highlighted the importance of incorporating physical audits into your IT Asset management programme. The question is, how do you actually do it? Well, audits are great as part of IT or organisational projects – think technology refreshes, data centre consolidation and even outsourcing. 
These activities however don't happen on a regular occurrence, which means they have to be conducted as part of a normal process activity. Think "Help Desk" visits. With an approach such as this, supplemented by a well-maintained discovery tool, you're guaranteed to enjoy an efficient system; this in turn allowing physical inventory to become another excellent method for asset identification. 
If this somewhat ad-hoc approach doesn't sit well with your inner organiser, then perhaps you may want to take a leaf out of other organisation's books that tend to execute a plan for audits over time. With this, small portions such as floors and departments are seen at regular intervals, scheduled to ensure specific timings. In either case, the inventory includes an audit date, which gets added to each asset's record in the repository. 
These 'On The Spot' inventories, along with 'Help Desk' inventories are great examples of what are known as rolling inventory or inventories carried out over time. These of course aren't your only options. 'Wall To Wall' inventories are physical audits that examine your entire assets within a single building or organisation.
These are usually part of a planned event. They're generally more accurate as the assets in question aren't in motion at the time of the audit, which means they're less likely to be missed. Although it's worth remembering a wall-to-wall inventory or audit generally require more staff and quite a bit of planning. Let's break it down:
Help Desk/ On The Spot Inventories –

carried out at regular intervals or over a period of time, less planning required. Smaller portions tackled at one time. Audit dates are noted and added to records.

Wall To Wall Inventories – more accurate, assets less likely to be missed, entire building/organisation tackled at once. Requires more planning and staff.
IT Hardware Auditing Case Studies
Asset Management – Strategies For Success?
Asset Management Companies usually recommends ensuring audits are scheduled every two years for your end user devices; think desktops, tablets and pads. For servers they recommend audits be carried out every six months. 
If however you'd consider your environment highly mobile, then they suggest making them even more frequent or strongly suggest leaning toward a wall-to-wall approach at the very least. Server audits in particular have a unique set of challenges, just some of these challenges include:
Restricted access to data centres.

Frequent movement of physical servers or components within them.
With this in mind, some strategies for success include:
Train all technicians to fully understand all definitions and standards. This ensures standards are applied consistently throughout the organisation.

Make use of bar code tags or RFID tags. This will decrease auditing time and increase accuracy.

Develop inventory methods that need as little text input as possible. This will once again reduce auditing time overall but also help toward a standardisation.

Carry out an analysis of the existing scanning and wireless technology that's used during the inventory to ensure everything's up to code and working as it should be.

Record all audit dates for every single asset.

Create a specific report for any discrepancies of analysis where you can compare the particular asset's repository representation to the current physical findings.

Publish the current findings to not only address the discrepancies but to help improvements in future.
 For more information on hardware asset management and auditing, simply contact us today at Capital Business Services on 0800 0132182.