Here at Capital, we're only too aware of the current dangers thanks to COVID-19. With the impending return of employees back to their offices along with school children heading back to their classrooms, we believe it's time for a new level of disinfecting and cleaning offices.
Thankfully, we now offer Electrostatic cleaning services that will provide a much higher level of cleaning and protection. To truly understand the benefits of our electrostatic fogging service, it's best to first explain just what electrostatic cleaning actually is.
What Work Spaces We Clean
Need Electrostatic Fogging?
What Is Electrostatic Cleaning?
Electrostatic cleaning or electrostatic fogging as it's otherwise known is a new and innovative technology that provides a safer and more sustainable method of cleaning when disinfecting all manner of environments. The system we're speaking of, charges a very powerful chemical that eliminates COVID-19 by coating surfaces and remaining active on said surfaces for much longer.
This method of fogging cleaning has been designed to create a more hostile, virtually uninhabitable environment for all pathogens including COVID-19, making the chances of a surface becoming recontaminated and the subsequent spread of a virus greatly reduced.
By utilising this method of cleaning, you can provide a much safer work space for your team and those visiting your office. Not only will this offer your work staff peace of mind upon their return to work but it will also benefit you by reducing sickness overall as you provide your staff with a much cleaner, safer and ultimately virus-free environment.
Capital Is Here To Provide You Electrostatic Cleaning
Colourless, odourless, non-corrosive and environmentally friendly, this type of fogging cleaning is one of the safest and most effective methods around. What's more, your regular cleaning routine can continue without the concern of disturbing the antimicrobial activity.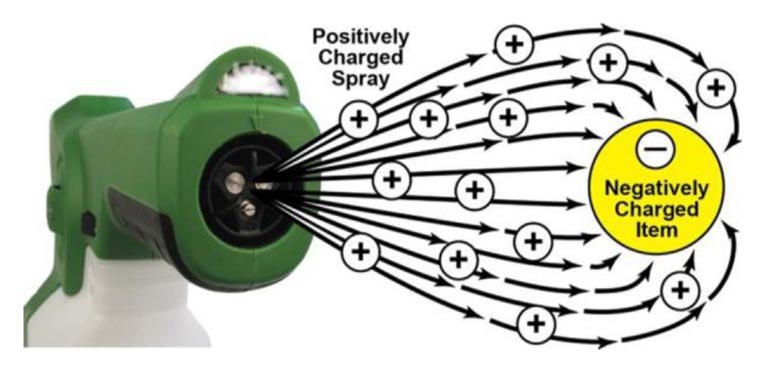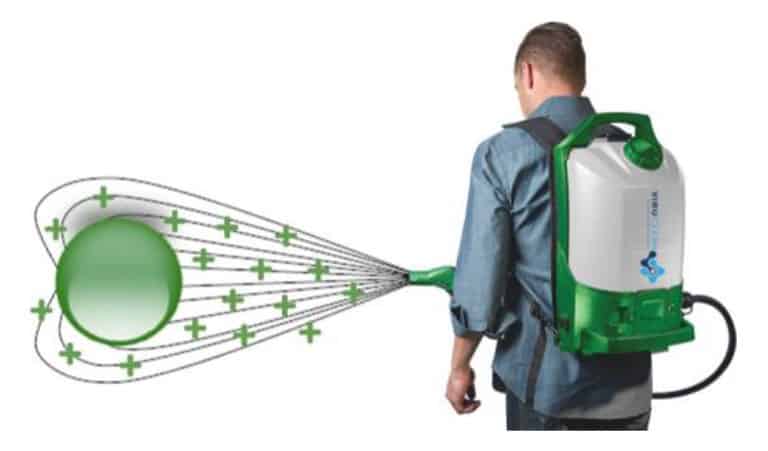 This means that not only will you be providing your regular standard of cleaning and care for your staff but you'll also be within government guidelines and requirements for opening your office space in the safest manner possible. 
Here at Capital, we've invested heavily in the latest cleaning technologies to ensure we can deliver this thorough method of electrostatic cleaning to help clean, decontaminate and ultimately provide a much safer working environment for all.
Why Use Our Electrostatic Cleaning Service?
Here at Capital, we pride ourselves on being at the very forefront of technical cleaning and with our electrostatic cleaning and highly experienced team, we can ensure we continue to deliver the highest level of cleaning services possible, in the most efficient manner possible.
Experienced, capable, trustworthy and flexible – Capital are your go-to company to provide this much-needed service to help you on your way back to a new normal, during and post COVID-19.
Protect your staff and protect your business with Capital.