The UK government has spoken about return dates for schools. Schools, namely Reception, Year 1 and Year 6, will likely be returning some time from June 1st. With successful implementation of social distancing measures, it may not be long before remaining year groups as well as colleges and universities begin making a return too. With this in mind, infection control measurements are more important than ever and the quality of the cleaning taking place is paramount.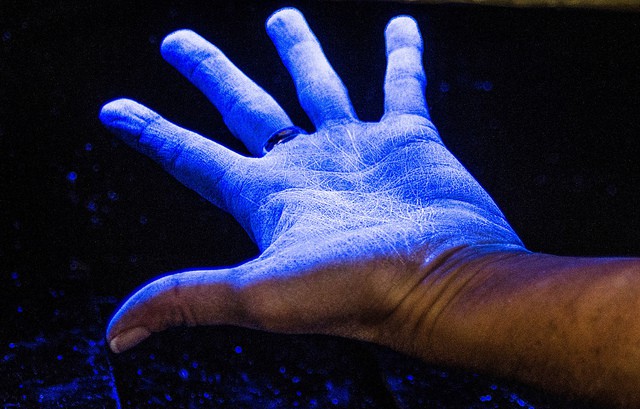 While many cleaning companies focus on floors, walls and other surfaces, here at Capital, we focus our attention on germ harbouring touch points, otherwise known as your computer equipment and hardware.
We have worked within the education sector for a number of years cleaning computer equipment. Our list of clients includes the following:
Ofsted
Loughborough University
National Education Union
University & College Union
Nottingham Trent University
City & Guilds
Teach First
Pre-School Learning Alliance
As well as a number of public and private schools
Our educational cleaning services are needed now more than ever, with the return to schools for many on the horizon and there's never been a better time to do it. With schools empty and in some cases, minimally occupied, we can ensure not only an efficient service but easy access for us as well as social distancing measures being far easier to adhere to.
School Cleaning Services
While we do work with partner companies to provide a more general cleaning service focusing on carpet cleaning, regular office deep cleans and more, our in-house team focuses on computer hardware.
We will work with you to provide more thorough and professional cleaning of your tech equipment, including communal computer equipment, as well as teacher's laptops, tablets, projectors and more. From classrooms to libraries, we have your school cleaning services covered.
University Cleaning Services
With the help of our professional school cleaning contractors, we can ensure your infection control measures are made a top priority and your university cleaning is taken to an entirely new level. Our cleaning services use the very best equipment and proven solutions to eradicate all germs, bacteria and ensure your hygiene levels are beyond mere satisfactory.
College Cleaning Services
To ensure the utmost convenience for you and your school team, we also provide flexible cleaning services that work around you. Unlike your regular school cleaning company, we go that extra step to make your college cleaning as simple, efficient and effective as possible. With the help of Capital, you can be sure your educational setting, be it a nursery, school, college or university is ready for when students and staff return with a thoroughly clean and hygienic setting.
Germs, Students & Staff
The spread of germs mean that students become ill, miss valuable lecture/seminar time and continue the spread of germs. Freshers' flu is common amongst freshers and spreads very easily. The rest of the general student population need to maintain hygiene levels and cleaning helps to prevent the spread of germs. Alongside students, the teaching staff must also be protected against germs. Staff are key assets to the university experience and must be protected. Hot-desking at universities means shared work-spaces increase the chance of illness spreading. Hot-desks require regular cleaning in order to stem the flow of viruses spreading.
Protecting Assets & Equipment
IT equipment such computers and data centres need to be cleaned to maintain full functionality and protection against failure, as well as germs. Protecting your core business assets means you will protect sensitive data and continue to support IT/technology services for staff and students.
Cleaning and functionality of IT equipment is an essential part of the day-to-day running of university services. Providing a safe and healthy environment has many benefits such as increased productivity, morale and reduction of illness.
Computer Cleaning & Data Centre Cleaning
Our computer cleaning service prevents the spread of germs, reduces illness and improves personal hygiene of students. Both computers and data centre equipment longevity is increased. A cost effect service means that budget savings can be made on services and the buying of new equipment.
Hardware Auditing
Universities require large amounts of IT equipment and this equipment needs to be accounted for, for various reasons (tax, redundant equipment and budget).  These reasons are explained in more detail over at our blog (hardware auditing and IT cleaning in education).
Contact Capital Today
If you'd like more information on our school, university and college computer equipment and hardware cleaning services, please don't hesitate to contact Capital today on 0800 013 2182. We can ensure your staff and pupil's tech equipment is deep cleaned before students and teachers return to their classrooms; providing a safe and virus free environment for everyone.