What Is Data Centre Facilities Management
The data centre is based at the very heart of any organisation and provides some of the most vital access to IT systems, around the clock. With such heavy reliance upon a data centre, it's no surprise that preventative maintenance is something that needs to be implemented in order to ensure peak performance and the highest level of reliability. Not only will this help a company to maximise their investment but it will also help to achieve true cost saving through reduced down time.
Here at Capital, we provide a full and varied selection of bespoke data centre facilities management services, covering data centres themselves as well as server rooms and more. Through our flexible facilities management services, you can rest assured that your infrastructure will be taken care of thanks to the expertise and knowledge of our specialised teams. Ensure your business has the competitive edge with first-class preventative maintenance as and when you need it most.
Through effective data centre facilities management, we can help ensure the smooth and efficient operation of your data centres, as well as a much better reliability rate. Not only does this help reduce downtime but it keeps you knowledgeable and up to date on all IT infrastructure.
Ensuring Value & Efficiency
Every centre of a data centre is interrelated and as a result, an end-to-end view of all key areas is a necessity to ensure smooth running and in turn, that you're getting the most out of your data centre.
From integration to infrastructure design and build, along with automation, security and even compliance – you can rest assured that we have every area covered to make sure you're constantly receiving the highest levels of efficiency and value at all times. We can also contribute toward planning, designing and building new data centres too.
A Flexible Service For All
It's our aim to offer a wide range of data centre facilities management services and make them available for all. Our teams are there to provide them at a date and time to suit you, ensuring minimal interruption. Whether you need us out of hours or on an ad hoc basis, we can provide you with the very best data centre facilities management when you need it most.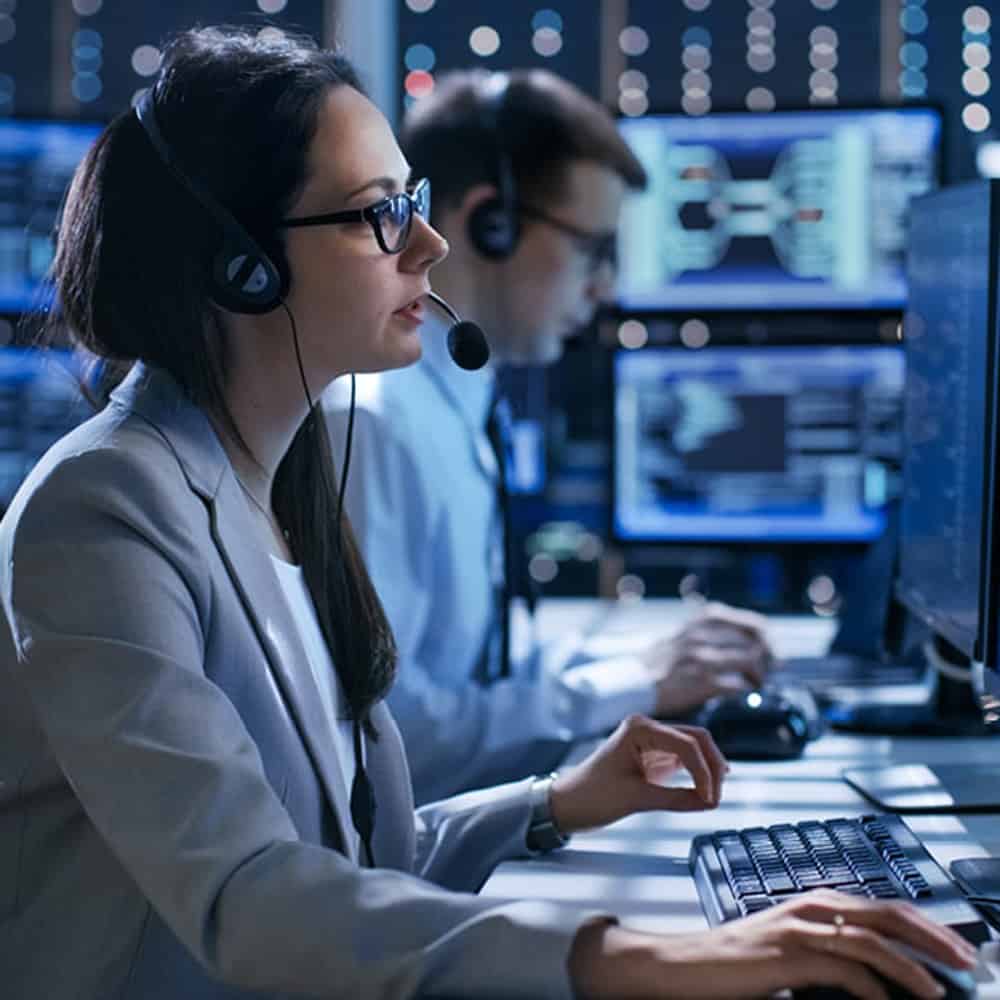 Detailed & Proactive Reporting
Our detailed and proactive approach to data centre facilities management ensures you receive the very best data centre service at all times. We're proud to boast a select team of experts who'll deliver reports straight to your device, providing complete visibility through our cloud-based system. For more information, contact us today on 08000 132 182.