Networks are dynamic which means they're forever changing, evolving and growing. It's essential that all business owners and network administrators undertake regular IT hardware audits in order to keep on top of any changes and security issues. IT Audits such as these, will ensure everyone knows exactly what's running and at what efficiency it's running. To fully understand the importance of a IT hardware audit, it may first be beneficial to explain exactly what one is.
IT Asset Management Services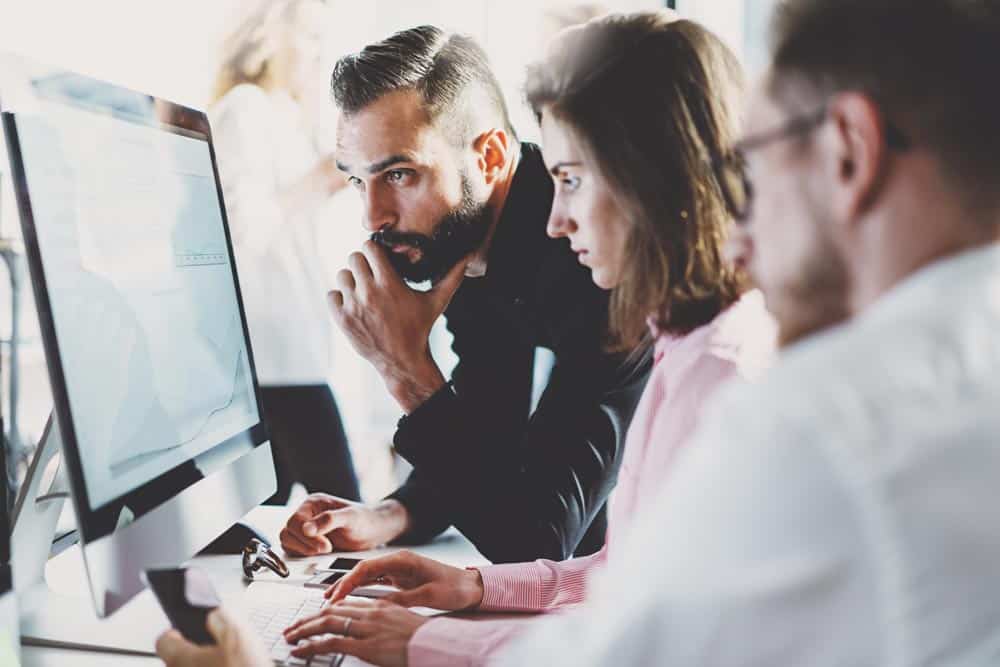 What Is An IT Hardware Audit Exactly?
A hardware audit can be categorised as an assessment of each hardware device you and your company uses within its network of computers. A hardware audit will encompass every computer asset from desktops and laptops to mobile phones and pads, as well as Comms room, Network and Data centre equipment. The aim of the audit is to ensure that every piece of hardware is accounted for, up to date and of course, doing what it should be doing at full capacity. Many companies had staff leave the office with equipment during the Covid pandemic, with many companies losing track of their IT equipment.
The Benefits Of IT Hardware Auditing
Regardless of the size of your company or the industry you work within, hardware audits are vital. The data collected on each piece of hardware is crucial to the smooth running of your business so it's imperative that you do all you can to ensure it remains where it should be.
Here are just some of the benefits you can expect to see, compliance with asset management aside:
Control The Costs And Value Of Your Assets

– with an audit, you will be able to see exactly where your IT investments have been made. You'll be able to assess the total value of all hardware assets and see where your money is going, from leasing to software programs.

Control Your Assets

– hardware audits will allow you to see instantly who owns or is using an asset within your company. It also means you'll be able to recognise any theft, along with deterioration of assets. This allows you to spot misuse too.

Replacements And Upgrades Of Assets

– by having hardware audits at regular intervals, you'll be able to identify equipment in need of upgrading and areas where hardware may be reallocated and better used. This periodic checking will help you avoid downtime due to 'unexpected' failure of hardware by better preparing you for when replacements or maintenance is needed.

Tax Assistance

– tax is paid on every one of a company's assets. Having an up to date database will help you to save money by not paying for items that no longer exist within your company. It's also worth remembering that items will depreciate over time, which will need to be accounted for.

Compliance With GDPR – with your company undergoing regular IT hardware audits, you'll have verification of what you own and where it's located. This is essential for ensuring compliance with GDPR regulations, giving you the knowledge of what data you own and where it is. This also gives you the opportunity to remove people's information from old computer drives when it's no longer necessary or legal to keep it.
Environment

– through detailed auditing, you can expect to see increased resource efficiency as well as reduced, and in some cases eliminated waste, which will ultimately lead to conserving very valuable raw materials.
How Can Capital Help?
Physical Audits And 'Remote' Physical Audits
Here at Capital, we provide IT Asset Management services that can either offer support to existing systems and processes, or as a complete Auditing Service incorporating IT Asset Tracking, full information gathering and change Management processing. Our team specialise in providing a fully immersive hardware auditing system that ensures every item is tracked and monitored in a way that stand alone software based auditing tools simply cannot fully achieve.
Our unique approach, using both physical and remote IT audits, will ensure that your company will always know what assets you have and where they are, how they are being used and who is using them, what condition they are in, if they are due for replacement and that they are being put to best use
Whist Audits conducted via a software tool are invaluable, Physical Audits can identify much more information and act well not only as a standalone process, but also as an aid to 'Discovery' software.
For those companies just getting to grips with this information for the first time, we carry out an initial physical audit, then present that data to you on our secure interactive portal where you can view, search or download and manipulate the data to suit your needs.  
For companies already in possession of extensive data acquired via discovery software or similar, we can verify and update your asset information, discover equipment not on the network, including in data centres or comm's rooms, locate assets that have been moved to new areas or buildings without notice, or track equipment used by home workers who are also not on the network.
All services are completely bespoke, with as little or as much data captured as you require and your data is accessed easily via our secure portal.  If you are unsure whether you require a full physical audit of your estate, we are happy to carry out 'snapshot' audits to help you gauge the overall accuracy of any data you might already have
Contact Capital For Quality IT Hardware Audits
If you'd like to find out more about what we can do for you here at Capital, please contact us today on [email protected]. Our team will be happy to answer any questions you may have.