What do we mean by Data Centre Cleaning?
Our Data Centre Cleaning is a professional cleaning service dedicated to rooms housing equipment of a technical nature. We cover everything from large data centres to small, individual computer, comms and server rooms. Data centres must be kept clean and dust free in order to ensure equipment remains reliable and downtime at a minimum. With our bespoke services, we can create a plan tailored to suit your company, large or small.
The Benefits Of Our Data Centre Cleaning
Why Data Centre Cleaning?
Before beginning any cleaning services, we'll first carry out a site survey of your data centre. Doing this will allow us to construct a tailored service plan and quotation.
This will outline the requirements needed for your specific data centre/comms room. We also ensure the staff we hire are security cleared and trained continually, both in-house and out.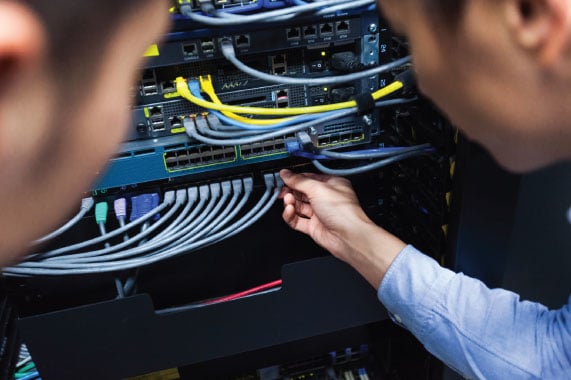 Scheduled Cleaning Service
Our time management is also state of the art to allow for more efficient scheduling and therefore a more efficient service to you. We understand that disruption to you must be kept to a minimum which is why our uniformed and ID'd staff stick to timetables meticulously.
We ensure customer satisfaction, every time.
For More About Our Data Centre Cleaning Services
Here at Capital, we don't just want our comms room and data centre cleaning services to meet your expectations; we go above and beyond to exceed your expectations. For more information on our data centre cleaning service and how it could benefit your company, simply contact our team today.