Cash Machine Cleaning Specialists
Cash machines/ ATMs are used daily by millions and millions, making it the perfect surface for germs to spread. It's not very often you see a shiny ATM keypad. It is a real shame as they are often the first point of contact for many customers. The experience must be safe, healthy and representative of the brand. The absence of cleaning also leads to the malfunction and failure of machines.
Hence why ATM/ cash machine cleaning and preventative maintenance is essential in protecting company assets. Capital has been cleaning IT equipment for 30 years now and we more than capable of handling the cleaning of ATMs on a nationwide scale. There's nothing we haven't seen before. We bespoke our service to your needs and provide you with an accurate quote.
What ATM/Cash Machine Cleaning Includes
ATM Keyboard (Touch pad/keypad)
Safe Anti Bacterial Solution (kills 99.9% of germs)
Need ATM Cleaning Services?
Why Use Cash/ATM Machine Cleaning Services?
Cash machines, or ATM's as they're otherwise known can and often do, top the list for some of the dirtiest things we touch on a daily basis. They transfer germs easily from one body to the next, along with everything else we touch.
Germs, as you may know, can live on surfaces for days at a time so even if you're the first person to use a cash machine that morning, hours from the last use the night before, you could still be at risk of catching and/or spreading germs from simply inputting your pin.

While we can't live in a bubble regarding germs and our health, it's important to realise that there are steps we can take to minimise the risk of spreading germs – especially right now during such uncertain times – and cash machine cleaning is one such step.
Dirty Cash Machines Are Bad For Business
From a business perspective, a cash machine is often one of the first things that a customer sees. So ask yourself this… would a customer want to see a dirty keypad? Or a clean keypad? What would a dirty keypad say about your business?
While we can't live in a bubble when it comes to the spread of germs, we can make a decision that ensures your customer's first point of contact is a clean, pristine cash machine.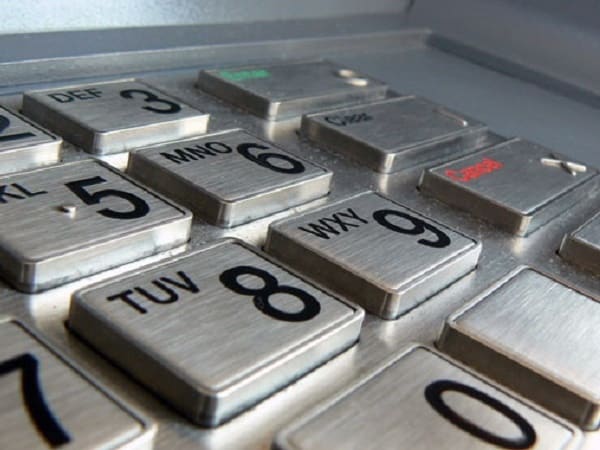 Choose Capital For Expert Cash Machine Cleaning
Cash machine cleaning is a far more in-depth service than most realise. It requires specialist equipment as well as specialist cleaning solutions.  Here at Capital, we're firm believers that cleaning an ATM should consist of more than a mere wipe down.
In fact, our cash machine cleaning services consist of touch pad/keypad cleaning, cleaning of the screen and surrounding area along with envelope holder cleaning. We then spend time cleaning the signage itself along with the card reader, the lights, camera and receipt dispenser before using a safe, anti bacterial solution that kills 99.9% of germs.
Contact Us For ATM Cleaning Services
Here at Capital, we've been cleaning technical and IT equipment for more than 30 years. Over that time, we've come to specialise in computer equipment and other technical equipment; cash machines being one of them.
With our incredible teams up and down the country, we're able to clean all cash machines on a nationwide scale and we'll do so on a case by case basis. What does that mean? It means we'll offer you a bespoke service to ensure your needs are met in the most convenient and affordable manner possible.
For a free, no-obligation quote, please don't hesitate to contact us today on 0800 013 2182.